Let's face it, finding the right gift for a dad can be tricky! Whether he's chasing after the latest gadget or still has a pager on his belt loop, we're here to help. Find the perfect Father's Day gift from our picks for affordable tablets and phones for dads.
Dad-Approved Phones and Tablets
Just like he wouldn't want you to crank up the thermostat, dad wouldn't want you to empty your bank account to get him a cell phone. Luckily, you don't have to shell out flagship-level cash to find a gift he'll love. To help you on your hunt, we've put together this gift guide of tablets and mobile phones to consider.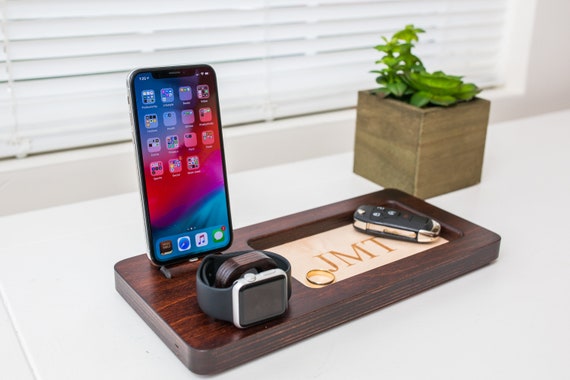 For New Dads
If he's new to dad life, then his phone is likely full of baby pictures. Treat him to a camera upgrade so that he can capture memories of every sweet moment. The Apple iPhone 11 Pro features impressive triple-lens rear cameras that are comparable to the latest models, without the steep price tag. Plus, if he's already a member of the Apple ecosystem, he'll love syncing his favorite photos across his devices.
Of course, not every dad is Team Apple. If that's the case, the Google Pixel line might better suit him. These wallet-friendly phones are pretty amazing when it comes to point-and-shoot usability.
For Artsy Dads
Does he love to draw? Today's tablets will take his art to new heights. Spoil him with an iPad Pro and Apple Pencil, and don't forget to install some artsy apps for him to play around with.
For Cool Dads
If dad is fairly tech-savvy and likes to customize his gadgets, an Android phone might fit the bill. The Samsung Galaxy S20 line will give him the flagship-level power of Qualcomm's Snapdragon 865 chipset. Plus, its long battery life and reverse wireless charging will help him keep all of his devices going all day long.
For 'Get Things Done' Dads
He's 'Mr. Fix It' and always there to help, so get him a new phone that gets the job done. The latest iPhone SE packs the performance he needs into a familiar package and leaves off the bells and whistles that he can do without. It's made of durable aluminum and glass, water-resistant, and fast charging compatible to keep up with drops, splashes, and anything else he comes across.
Whether the dad in your life needs a device that's screaming fast or just one that he can use to read the latest news, we hope you've found some ideas in the electronics above. Of course, these aren't the only options out there. From the iPhone 13 to Motorola's moto g, there are so many phones and tablets to choose from.
Keep your local CPR Cell Phone Repair store in mind as you search through tech gift ideas! We carry a variety of new-to-you devices that have been thoroughly inspected and approved by our expert technicians. All of our phones and tablets have been refurbished, tested, and certified to work like new! Contact the store nearest you to see what's in stock.